MapleJet is showcasing Hx Nitro, the low-cost thermal inkjet printer that features the latest print technology from Funai
MapleJet's Hx Nitro is an easy-to-operate, rugged thermal inkjet (TIJ) printer making its debut in this year's Pack Expo Connects. This TIJ printer delivers high performance in an economical package. Featuring a fast-dry ink that instantly dries on a range of non-porous substrates while providing over 48 hours of decap time, Hx Nitro is the ideal industrial printer for any food, beverage, and industrial application. Additionally, the 10 mm throw distance enables Hx Nitro to print on recessed, curved, and angled substrates with clear, legible marks. If your coding requirements include plastic, glass, metal, coated stock, or just about any substrate, Hx Nitro is the perfect option for you.
Hx Nitro is easy to set up and has a simple, intuitive user interface. This translates minimal operator training, simple installation, and practically zero maintenance. The robust design means the Hx Nitro is at home in any coding and marking environment, from the cleanest facilities to the harshest production environments. With its small footprint, the Hx Nitro can be placed on any packaging line in any industry. Additionally, Hx Nitro can be programmed and operated via any smartphone, tablet, or computer remotely over Wi-Fi, resulting in a minimal amount of in-person supervision on the production floor.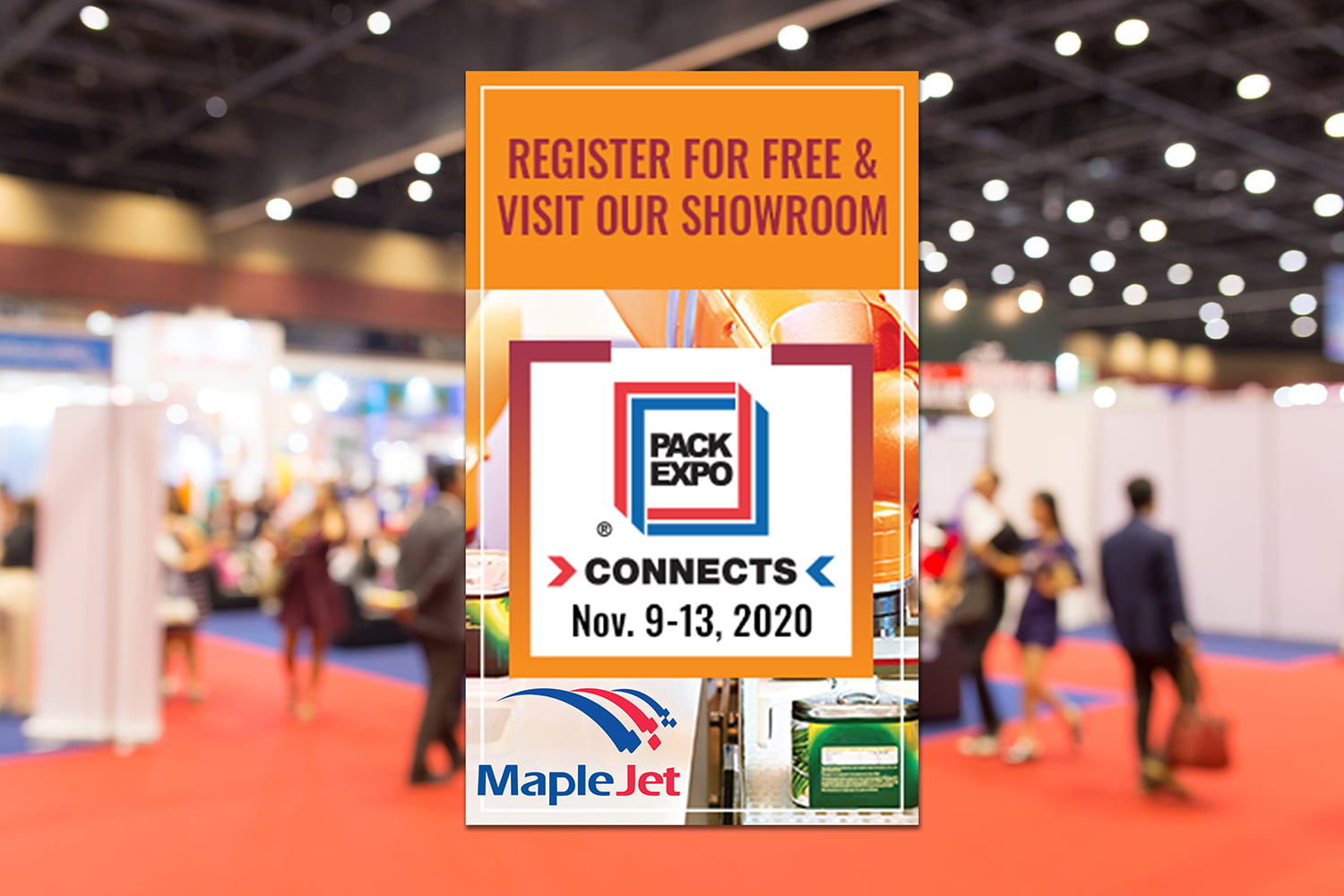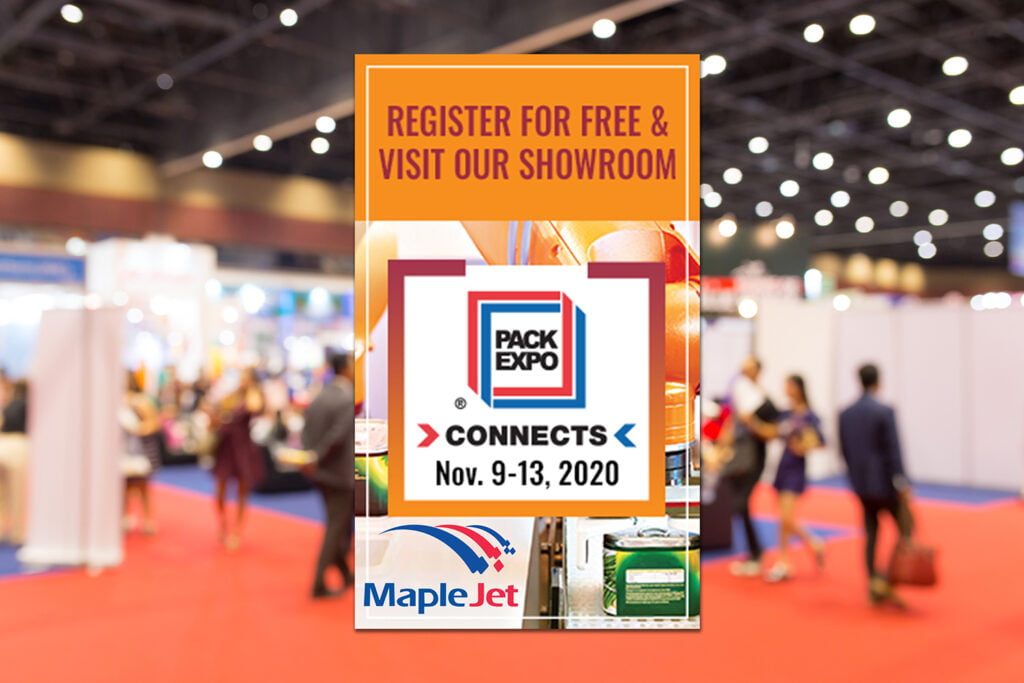 About Pack Expo Connects 2020
PACK EXPO Connects 2020 presents the latest developments in packaging machinery, materials, packages and containers, and components. This year's Expo showcases the industry's leading companies and provides a platform for all innovative and new packaging technologies, equipment, and materials from a vast selection of industries. Also, information such as industry breakthroughs in sustainability, digital printing, and food safety will be discussed.
This year's Expo was originally scheduled to take place in Chicago, Illinois. However, due to the current ongoing global Covid-19 pandemic, the Expo is taking place on a virtual platform. The event takes place from 9-13 November, 10 am CST – 3 pm CST (10 am CST – 1 pm CST Friday, 13 November).
Register for free here to learn more and to chat with MapleJet's team of industrial coding experts.