From promoting consumer safety by providing reliable date codes to the food manufacturing industry, MapleJet Co. TIJ printers have engaged in another important 'corporate social responsibility' practice by contributing to the mass production of pandemic essentials such as respiratory protective masks and hand sanitizer bottles during the Covid-19 period.
Traditionally, Continuous Inkjet or CIJ printer has been used in the medical industry. However, when the pandemic hits the globe, a lot of manufacturing companies quickly responded by converting their manufacturing lines to produce pandemic essentials to bear the demand. This immediate shift was disadvantageous for CIJ printers due to their need for extensive and time-consuming setup and operator training to run the printer. This paved the way for thermal inkjet or TIJ printers such as Hx Nitro to become an ideal ink jet printer because it is easy to install and operate, and offers a low cost of ownership.
MapleJet Hx Nitro TIJ printers, through its Turkish distributor – Abant Machinery Co., coded millions of respiratory protective masks that are exported across Europe and South American countries. Hx Nitro prints readable text and logos onto non-woven fabric material before they are turned into a mask. The printer uses an ink cartridge that is fast-drying and excellent adhesion to any porous material.
Aside from coding onto respiratory protective masks, MapleJet ink jet TIJ printers coded thousand of hand sanitizers for different manufacturers to print production date, expiration, and batch numbers directly onto the PET plastic bottles and onto the bottle's label.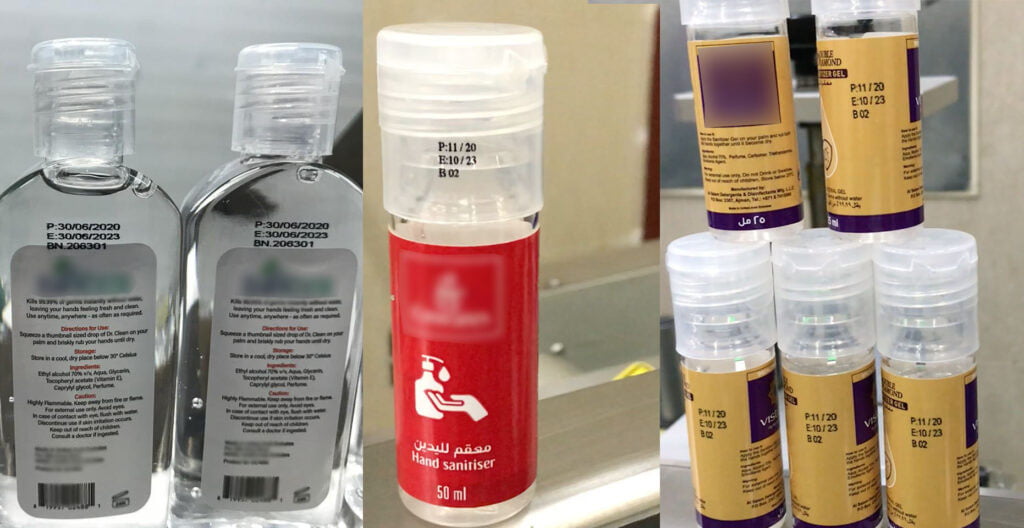 ________________________________________________________________________________
About MapleJet
MapleJet is a leading brand and supplier of high-quality coding & marking inkjet printers from Canada. These printers are used in a wide variety of industry sectors including food, beverage, pharmaceutical or personal care, and building materials.
With more than a decade of experience in the inkjet industry MapleJet has established a strong reputation for providing high quality, reliable and flexible equipment designed to offer end-users maximum performance with a low cost of ownership compared to other inkjet technologies and suppliers.
With a global network of distributors, MapleJet has an install base of several thousand printers worldwide whilst ongoing research and development and investment continue to push the boundaries of what can be achieved with inkjet technology.