Hx Nitro Industrial TIJ Printer
Marking Things Simple
For Production Line of Various Scale
Hx Nitro industrial TIJ printer comes with a fast-drying high-throw distance solvent-based ink. Its integrated printhead removes the hassles of bulky and messy coding & marking. All by reducing your overall production cost. Hx Nitro is suitable for high-speed production lines.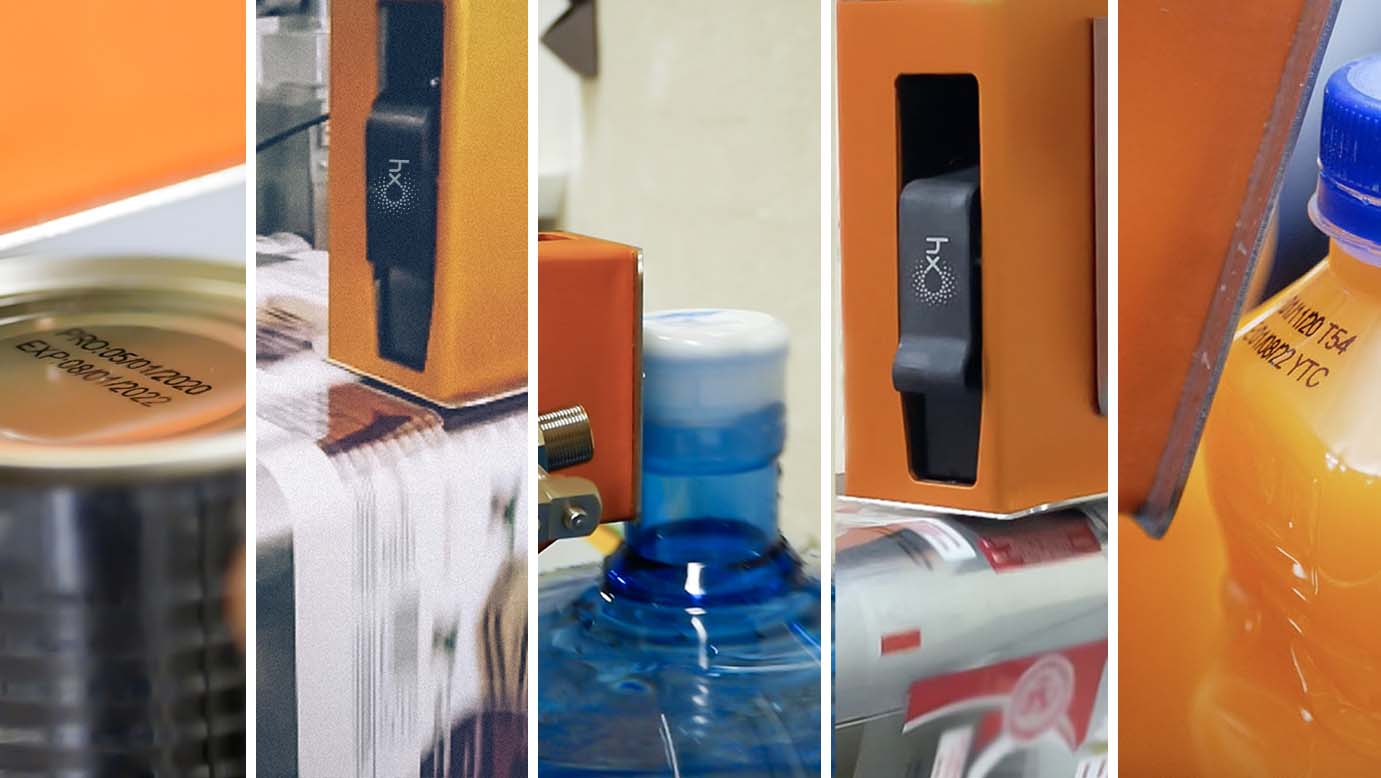 An 'out of the box' unit.
Hx Nitro Thermal Inkjet Printer
Maplejet's Hx Nitro thermal inkjet printer offers the easiest and simplest way to print text, production date, lot number, counter, 2D Barcode, GS1 DataMatrix, Shift, Logo, and External Data to any porous or non-porous substrates.
Easy to install in any production line
Design simple message & monitor printer using smart devices such as mobile phone, tablet or computer via Hx Manager
Almost maintenance-free technology
WiFi communication availability
Special ink solution for a specific substrate and working condition
Compatible with MapleJet Porous and Non-porous ink types
Web-based software for designing multiple messages
Hx Nitro TIJ coding printer will increase the efficiency of your packaging's production line.
Buy Now
A World Of Endless Possibilities
Increase the efficiency of your packaging in the production line.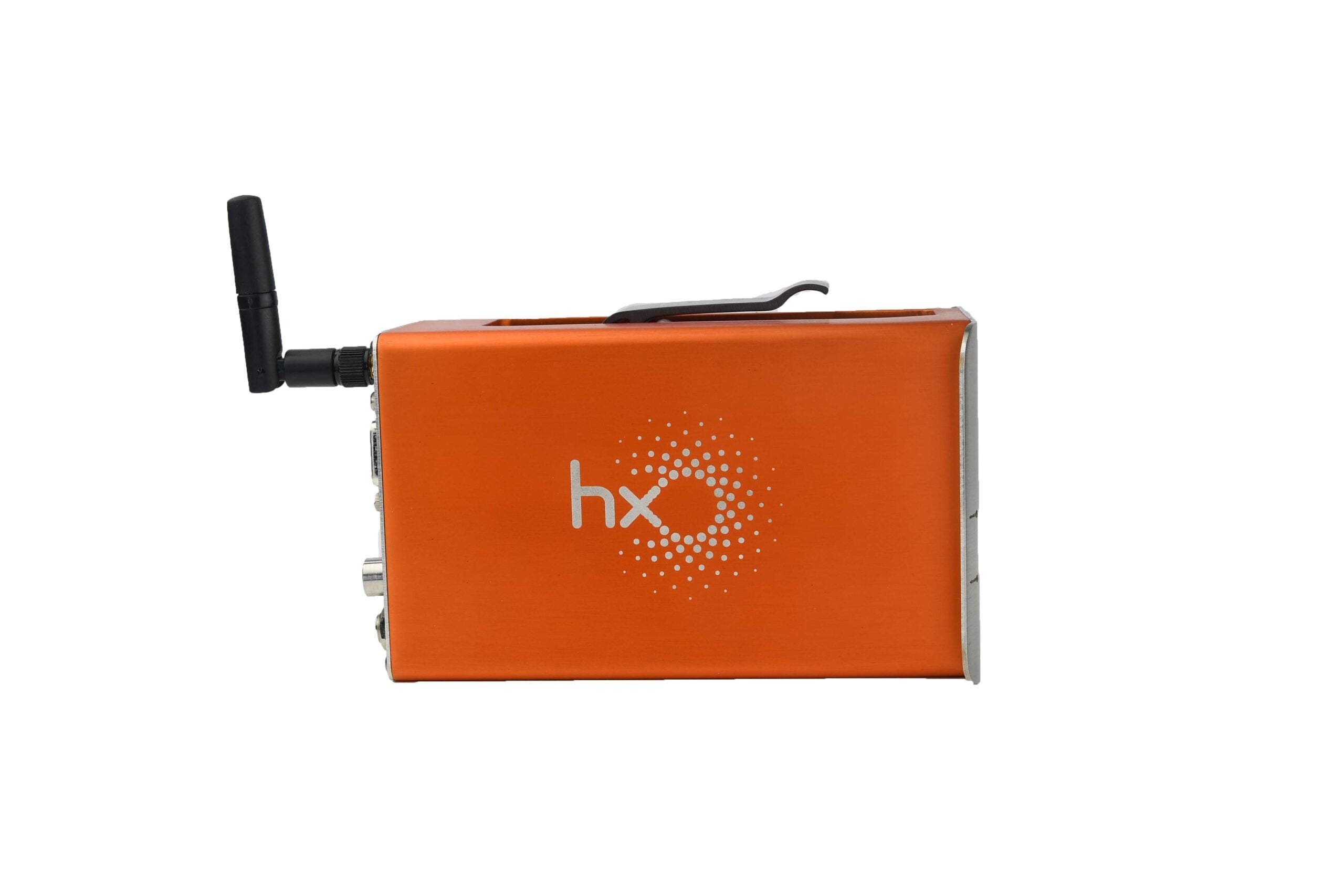 Hover your cursor from left to right for 360 view
Hx Nitro industrial TIJ printer's advantages over other inkjet printers
With WiFi capabilities, it allows operators to use a smartphone to design messages, avoiding sharing of one controller promoting social distancing
Connect to multiple TIJ printers using one smartphone device
No SD cards are required to transfer messages
Field upgrade allows the remote update of the printer and software
Maintenance-free technology and does not require expensive service visits.
Learn More
Hx Manager features of Hx Nitro industrial TIJ printer
Hx Manager is an IP-based application for monitoring and controlling Hx Nitro thermal inkjet printer. It provides a dashboard that allows Hx operators to monitor the status of the printer, the ink cartridge, print parameter, print count, daily production rate, and more.
Learn More
Simple Message Editor. A message-designing page in Hx Manager that allows operators to design simple messages such as text, production and expiration date, lot or batch number, and external data. Simple Message Editor also allows operators to control the print parameters that are sent to Hx Nitro industrial TIJ printer; save and edit the designed message; and, activate encoder parameters.
Printer Health Check. Operators can use the Printer Health Check page to monitor the status of their printer. This page will display warnings and remedies to fix the issue.
Economy Mode. When the Economy Mode is activated, the ink consumption is reduced to 50% providing an increased number of prints' quantities print per cartridge.
Field Upgrade. Provides the ability to upgrade the software of the printer remotely through the assistance of Maplejet Technical Engineer.
Hx Manager Wi Fi Connectivity
The advanced Hx Manager technology of the Hx Nitro industrial TIJ printer provides companies with instant and efficient monitoring ability in a top-of-the-line production environment. Using a specific IP address and Wi-Fi connectivity, any device that can connect to Wi-Fi can have access to the printer's information such as its ink level, ink details, printer status, and other print parameters in real-time. There will be fewer operator interventions as the Hx Manager can notify operators or production managers on the status of the printer and track the progress of its production
Data Management & Printing Software System
Hx Nitro is an integral part of Maplejet's Data Management and Printing Software System. It provides a high-resolution print of GS1 DataMatrix Barcodes, which is generally used in various industries in Food, Beverage, and Pharmaceuticals. The information created via a message designing software is sent to Hx Nitro thermal inkjet printer for printing and a verification camera captures the encoded information that is transmitted to the Data Management Verification Software, where it is stored and verified.
Vanguard Create
Vanguard Create is a software application that can be installed on any Windows-based tablet or computer for designing all kinds of messages including GS1 Barcode, QR codes, 2D Barcode, and External Data. It provides multi-port communication allowing message sending to multiple industrial TIJ printers in the production line at the same time.
Learn More
Don't take our word for it
Our Clients Absolutely Adore Us
"Printer and service has been great. Thank you!"

Stacey D.
"We recently bought an Hx Nitro TIJ printer from their online store. fast delivery from local warehouse and installation was a breeze. they have a good library of training videos for DIY installation, no technician needed."

Totaltech Solutions
"Great prints and long lasting cartridge. Had a software issue with Vanguard Create and customer service was A+ in helping getting it solved."

Victor C.