The new update on Hx Manager provides users with a better page loading experience and additional features.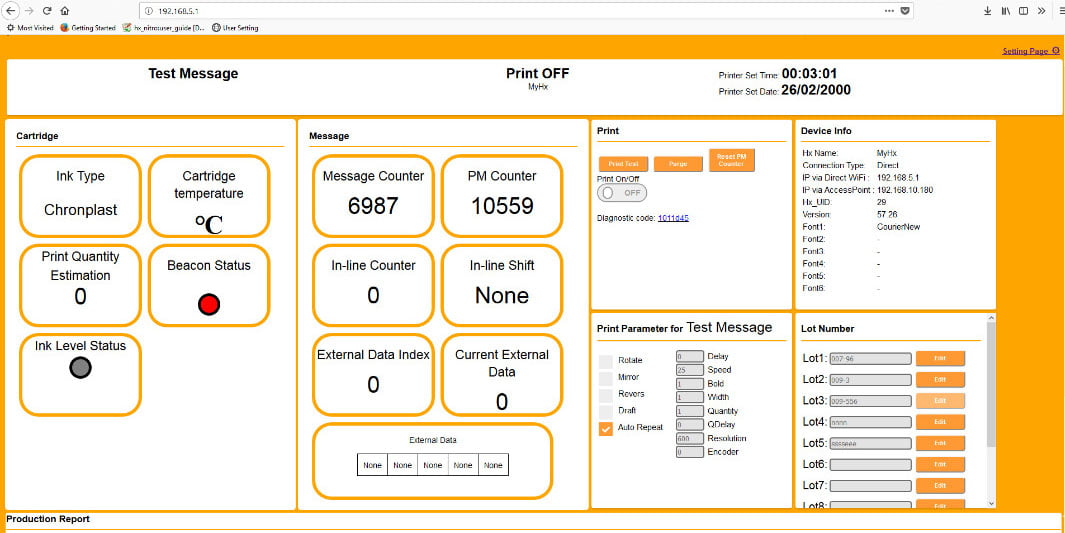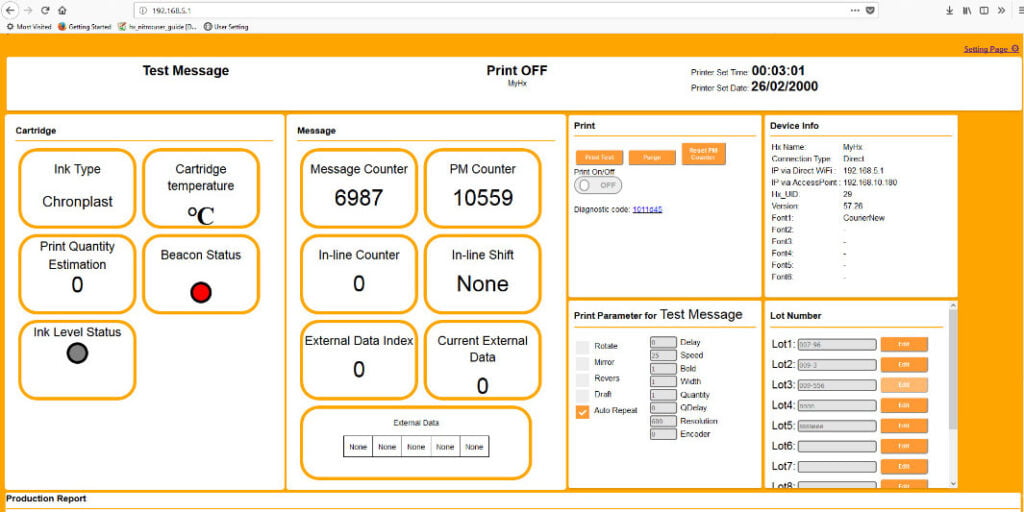 Below are few important updates included in the release;
1) A Diagnostic Code that provides information on your printer's software and hardware condition. Basically, it is a health check page for monitoring the printer.
2) A switch tab at the upper right corner of the page to help with quick switching between the Monitoring page and Advanced page.
3) Hx printer name at the title of the page (monitoring page) to provide easy identification of device, especially for user with more than one Hx device.
4) Connection type: Direct connection and access point connection
5) Lot Number is also added in the new version. It is directly editable for users.
6) Ink Level Status was redesigned to follow the beacon status format.
7) Other updates include an editable 'Message Name' in Vanguard Create that will automatically show in Hx Manager once connected.
Hx Manager is a webpage application that provides essential detail of your Hx printer. Similar to other application, Hx Manager is subjected to technical upgrades and updates.