MapleJet has released a new type of ink for the Hx Nitro Printer. The ink named, Boxtron, is a dye-based ink that will be perfect for a coated porous material. It is fast drying and holds better decap time.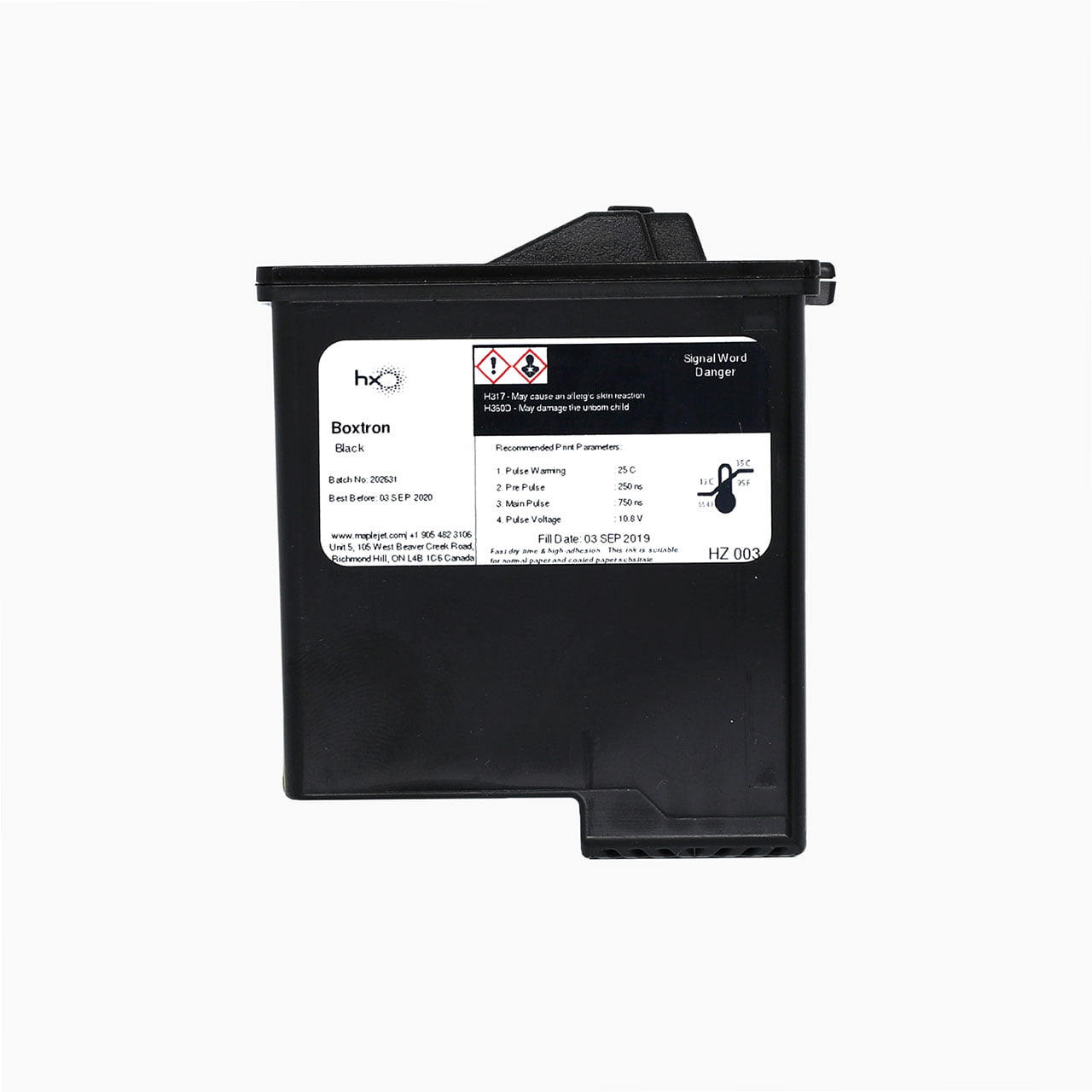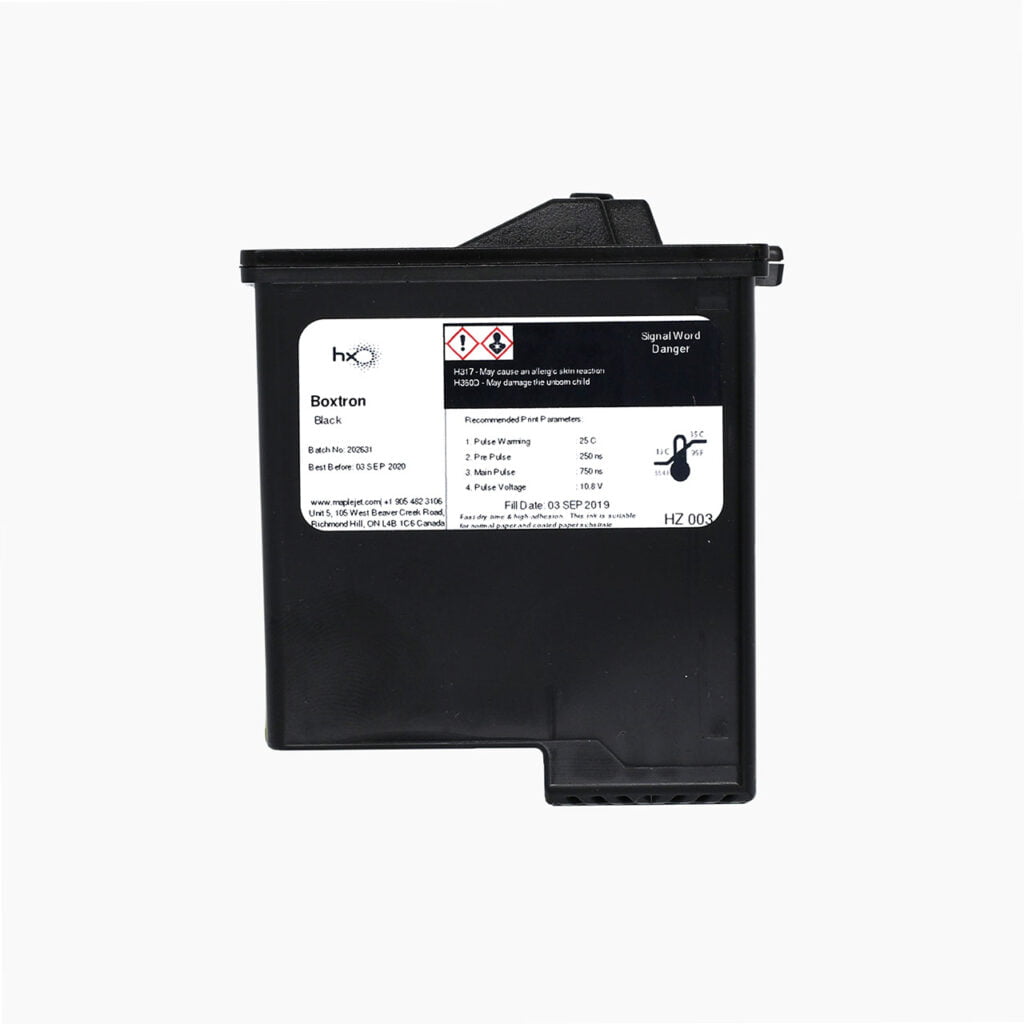 At the moment, Hx Nitro printer has two available inks to provide specific simple solution onto plastic and coated stocks.
In the coming weeks, Maplejet is expected to release Ultraflex, a new ink type that provides faster drying ink and superior adhesion to plastic substrates especially on OPP materials.