Print More Messages with New Generation BCD Interface for Ceramic Manufacturing Industry
The new generation BCD interface has added nine (9) selection blocks; thus an option to increase up to 135 messages on the controller.
This is an upgrade from the previous BCD device that is able to print only up to 16 messages. This will enable ceramic manufacturers to integrate the device into a variety of ceramics lines that require more messages.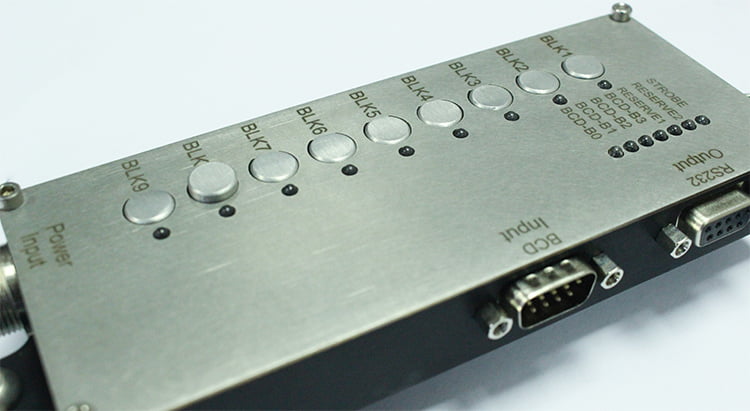 _______________________________________________________________________________________
MapleJet to launch Data Management and Printing System Suitable for Pharmaceutical Industry
The Data Management Printing System is capable of generating traceability information such as GS1 barcode and other additional customized messages through a data management software; storing the data within the software's dedicated cloud; sending the information to the ProDigit that prints the message; and verifying the data through a verification camera.
The complete system is suitable for the Pharmaceutical industry where traceability of products is strictly practiced to keep consumer safety at all times. This system is equipped with dedicated software, a compatible ProDigit Printer, and a verification camera. The system is expected to be launched before the end of the fourth quarter of this year.
_______________________________________________________________________________________
How and When to Use an Encoder?
An encoder is an accessory device designed to convert the motion of the shaft to a digital code. This device is connected to the printer to monitor the line's speed.
An encoder is recommended to use for lines that have variable speed to avoid shrinking or stretching the printed message.
In using the encoder, it has to be connected to the ProDigit Printer. Once connected, you may activate the encoder under the Print Parameter of the printer. Then you may start adjusting the pulse value depending on your requirement.