With its compact size and cutting-edge technology, this printer is a game-changer in the world of printing. Despite its small footprint, the one-inch TIJ printer delivers outstanding performance.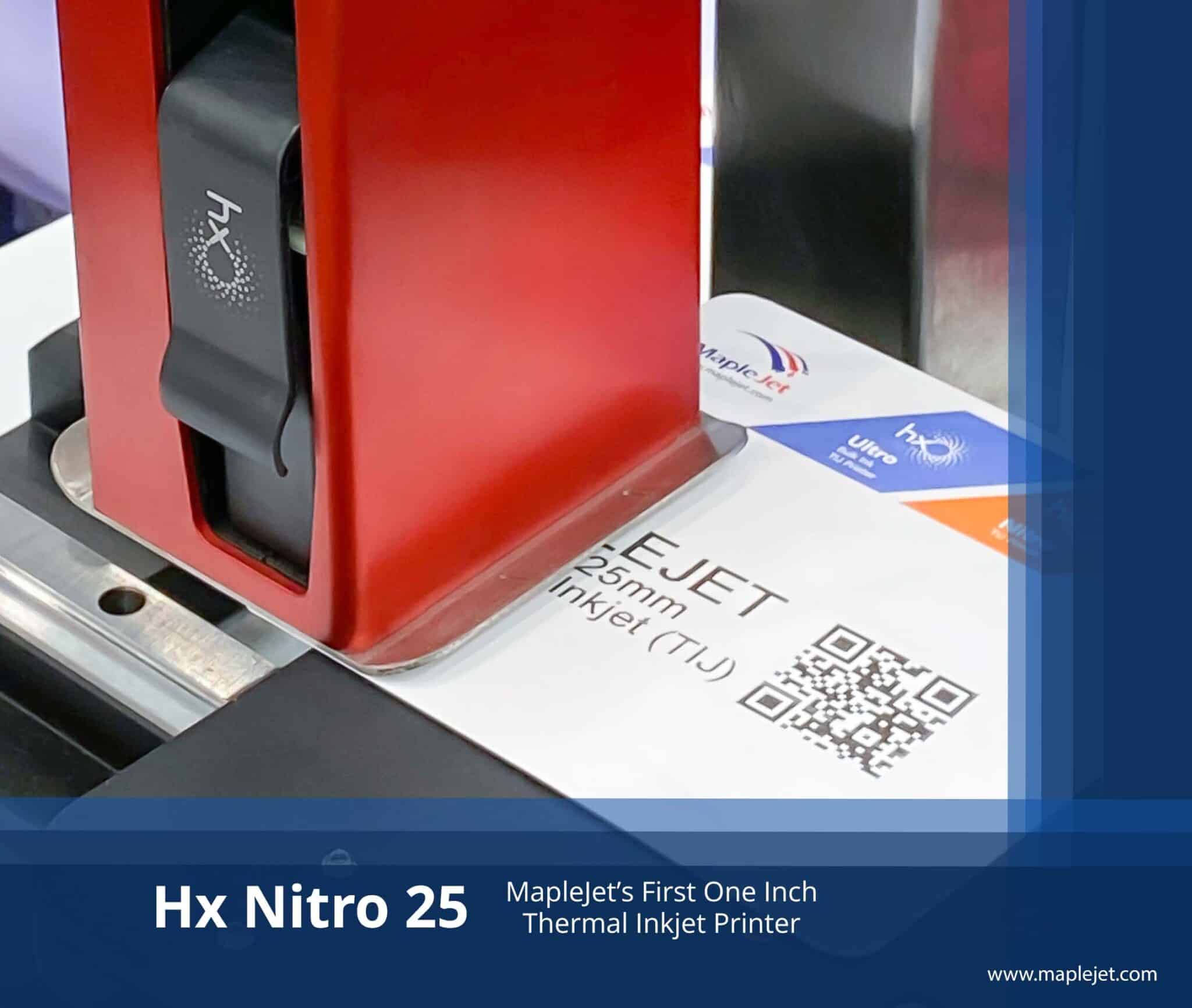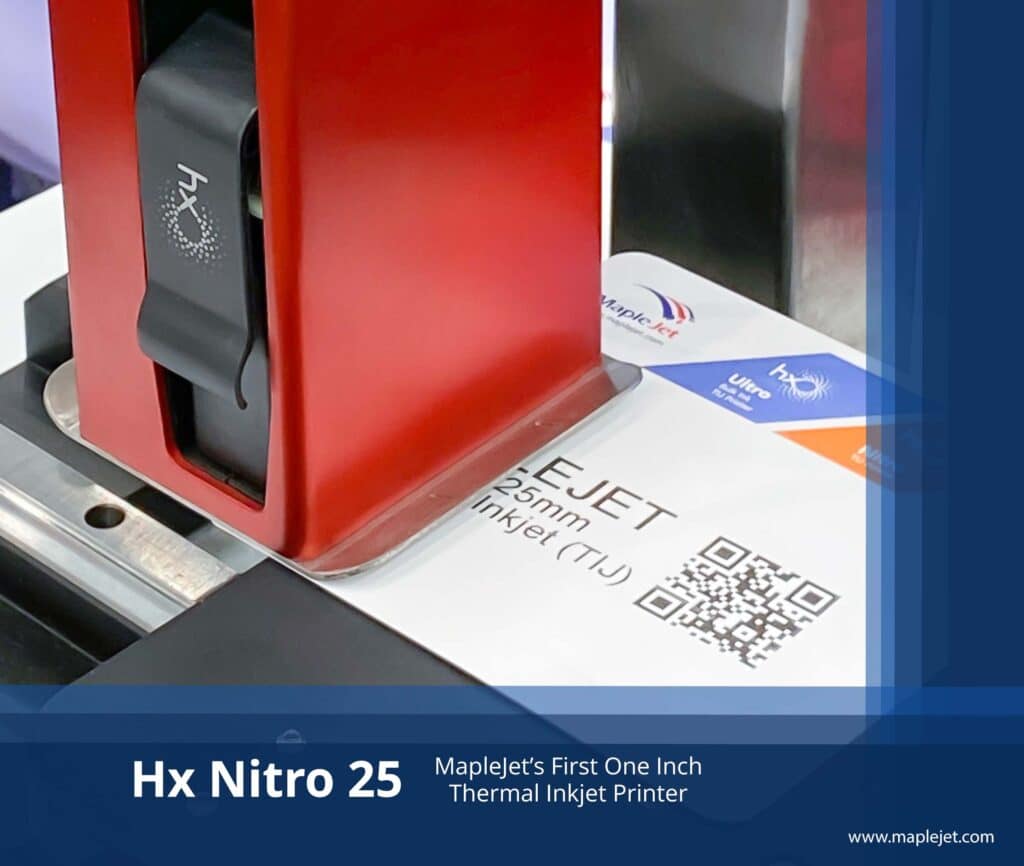 It offers exceptional print quality with precise dot placement, ensuring sharp and legible prints on various porous surfaces. What sets the Hx Nitro 25 apart is its ability to print more information on a single head. This innovative feature allows you to maximize the use of space and print larger amounts of data, such as product descriptions, logos, and additional details. Flexibility is key, and this printer delivers. It can effortlessly handle variable data, such as barcodes, batch numbers, and expiration dates, making it ideal for a wide range of applications.
Say goodbye to complex installations and maintenance routines. The user-friendly interface and straightforward setup of the one-inch TIJ printer ensure hassle-free integration into existing workflows. Routine maintenance is a breeze, allowing for uninterrupted operations.