Inkjet printing technologies used for primary-package coding and other small-character applications are making significant strides on a number of fronts, resulting in a slew of advantages for food producers and other manufacturing companies.
Some innovations include better integration, automation, smart systems, lower maintenance, remote servicing, improved inks, and the capacity to print to any surface. More productivity, less downtime and waste, lower prices, and higher-quality barcode printing are at the top of the list of advantages – all of which contribute to improved supply chain efficiency. In this basket, thermal inkjet printing is considered the frontrunner to provide significant innovations due to its future-proof design.
Here we jot down why thermal inkjet printing technology is the future of coding and marking.
More uptime with a cleaner manufacturing environment
Because there is no wear and tear on moving components, thermal inkjet printing is a very low-maintenance printing technology. The printer is instantly equipped with a new printhead when a cartridge is changed. The cartridge is compact and does not produce eminent droplets to the production floor.
The Volatile Organic Compound (VOC) emitted by the CIJ printer is higher than TIJ, which is hazardous to the employees' health. Therefore, making thermal inkjet printers more environmentally friendly than continuous inkjet printers.
Thermal Inkjet Printing produces very crisp prints
Every day at the store, you will see 'use-by date' dotted on products. Commonly, these are printed by a CIJ. Unfortunately, this type of print can considerably pose a risk for consumers and brands since the dotted characters are not legible. Thermal inkjet printing aids in the resolution of these challenges by enabling producers to print readable expiration dates on their items. In times of unfortunate recalls of products due to unfortunate circumstances, batch and lot numbers printed with high-resolution will provide a smooth product return. As a result, less time will be wasted and improved safety for everyone.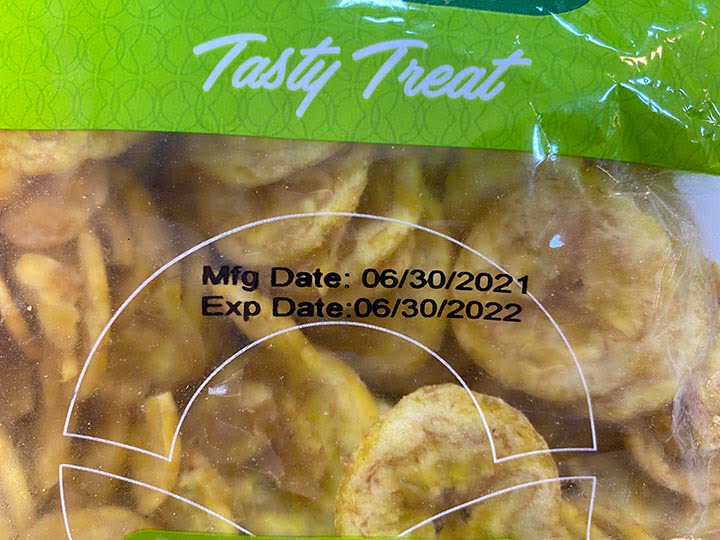 For an environmentally sustainable future, thermal inkjet printing is the best way to go
Environmental Sustainability is one of the most significant issues pressing our lovely planet. Many small to large manufacturing companies try to make their production plant environmentally friendly. And among the different technologies in the coding and marking industry, thermal inkjet printing is considered a more sustainable practice.
TIJ printers offer a lesser footprint on the production floor, allowing more space. In addition, it provides lower energy consumption while performing its task and lower Volatile Organic Compound (VOC) emission compared to CIJ printing. TIJ requires no solvent solution for wiping, purging, or general cleaning of the printer, unlike CIJ. These are some of the operations where TIJ performs better sustainably than the other coding and marking systems.
Thermal inkjet printing: A future-proof technology
Future-proofing a technology sounds promising. But is it possible? The World Economic Forum or WE Forum mentioned that there is no way to future-proof a technology. However, suppose we define future-proof technology as something that could help businesses mitigate any significant changes in their company due to a foreseen upcoming advancement in technology or any possible natural dilemma such as the pandemic. In that case, we can put future-proof technology in the proper context. The Technopedia, an online website that provides IT and digitally savvy professionals a place to understand jargon on technology, defines future-proof as "describes a product, service or technological system that will not need to be significantly updated as technology advances."
In this context, we can put thermal inkjet printing in the category of future-proof technology. The light, compact and intuitive design of thermal inkjet printers such as Hx Nitro TIJ allows OEMs to configure the printer and meet the current and future innovations – automation, artificial intelligence (AI), and even the Cloud. Hx Nitro, a thermal inkjet printer manufactured by MapleJet, is fully capable of running using any smart device such as your smartphone, tablet, or computer. In addition, the built-in Wi-Fi of the printer provides seamless remote operation. And even when you have one, two, or hundreds of Hx Nitro printers running your production line, you can all control these printers using one smart device.
Takeaway
In conclusion, thermal inkjet printing continues to create a promising area of development for inkjet technology. In addition, the thermal inkjet printer price is comparably lower than other coding and marking technology despite these advancements. MapleJet, a leading thermal inkjet printer manufacturer in Canada, has been a frontrunner in inoculating new technology in the TIJ industry. It has introduced revolutionary developments such as making a TIJ fully Wi-Fi capable with data entry using any smart device. It launched a 10mm throw-distance printing (only then possible with CIJ systems), the first-ever for any TIJ. These and other future developments on improving ink systems for environmental and economic efficiency are the developments MapleJet is striving to make a better and simpler coding and marking experience. www.maplejet.com/contact-us