Thermal inkjet printer is becoming a household name in the food manufacturing industry because of their simplicity and advanced technology. In particular, the Hx Nitro TIJ printer replaced several Drop-on-demand (DOD), continuous inkjet printers and Thermal transfer overprint (TTO) printers of many food manufacturing companies. The main reasons why companies shift to TIJ are when their primary coding and marking requirements include printer's ease of use, maintenance-free technology, lower cost, and quick changeover.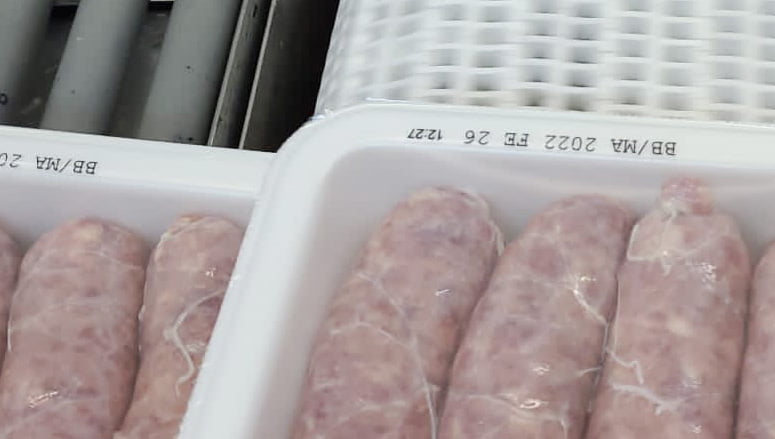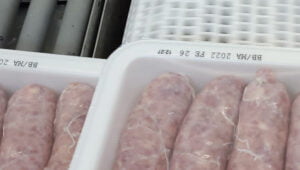 In one of its recent installations, Hx Nitro replaced a DOD printer and solved the issue of ink drying time, preventing ink transfer from meat's flexible film to boxes stack and operators while handling the meat package. Hx Nitro provided the perfect ink with crisp print and faster drying time into the product's flexible film package. In addition, as per regulation, the company must clean their food processing machine daily; Hx Nitro's compact and small footprint design allows them to move the printer effortlessly from the production line and creates no ink mess on the production floor.
Another advantage of Hx Nitro for them is the quick switching of messages through Simple Message Editor, its intuitive IP-based software, for easy message design.
A Productive Day for MapleJet's Pipe Printer!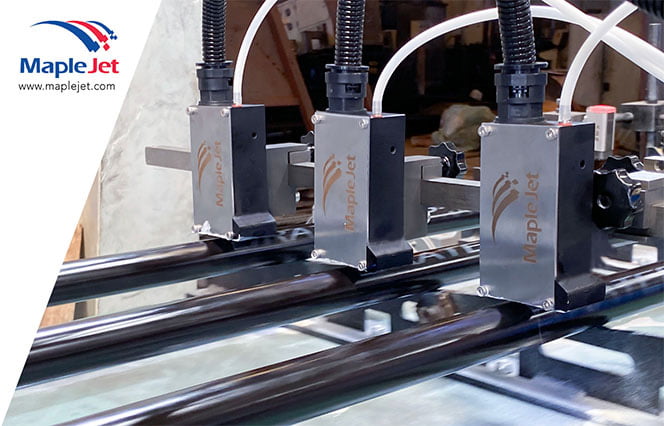 Not just one, but MapleJet installed a three-head pipe printer in one of the largest steel pipe and tube manufacturers in the United Arab Emirates.
MapleJet pipe printer with elevator system provides ease of use and changeover for printing three different types of pipe of various sizes. The production runs at 60m/min with a throughput of 70,000 to 10,000 6-meter tubes.
The customer needed to print the white information on a black coated metal tube profile running on an automatic painting line for three tubes. At the moment, MapleJet has supported the company with several low-maintenance Pipe printers running in their extensive tube production line.