The advantage of having an industrial inkjet printer with no HMI attached next to the printer to control and design messages is its capability to be flexible in installing the printer even in the difficult narrow spaces of the production line to achieve the best print position and direction on the primary package.
With an independent HMI, an option to mount the tablet or a computer permanently near the packaging line depends on the requirement or convenience of the customer. As the printer uses a web-based application, the factory can use a computer or tablet available in their working station to monitor, control, and design messages of the printer.
Another advantage of having an independent HMI is when there are multiple Hx printers running on several HFFS lines, connecting to all the printers is made easy with Hx Console, an application that can connect all the detected printers within one network or access point. Here is a detailed video on how to use the Hx Console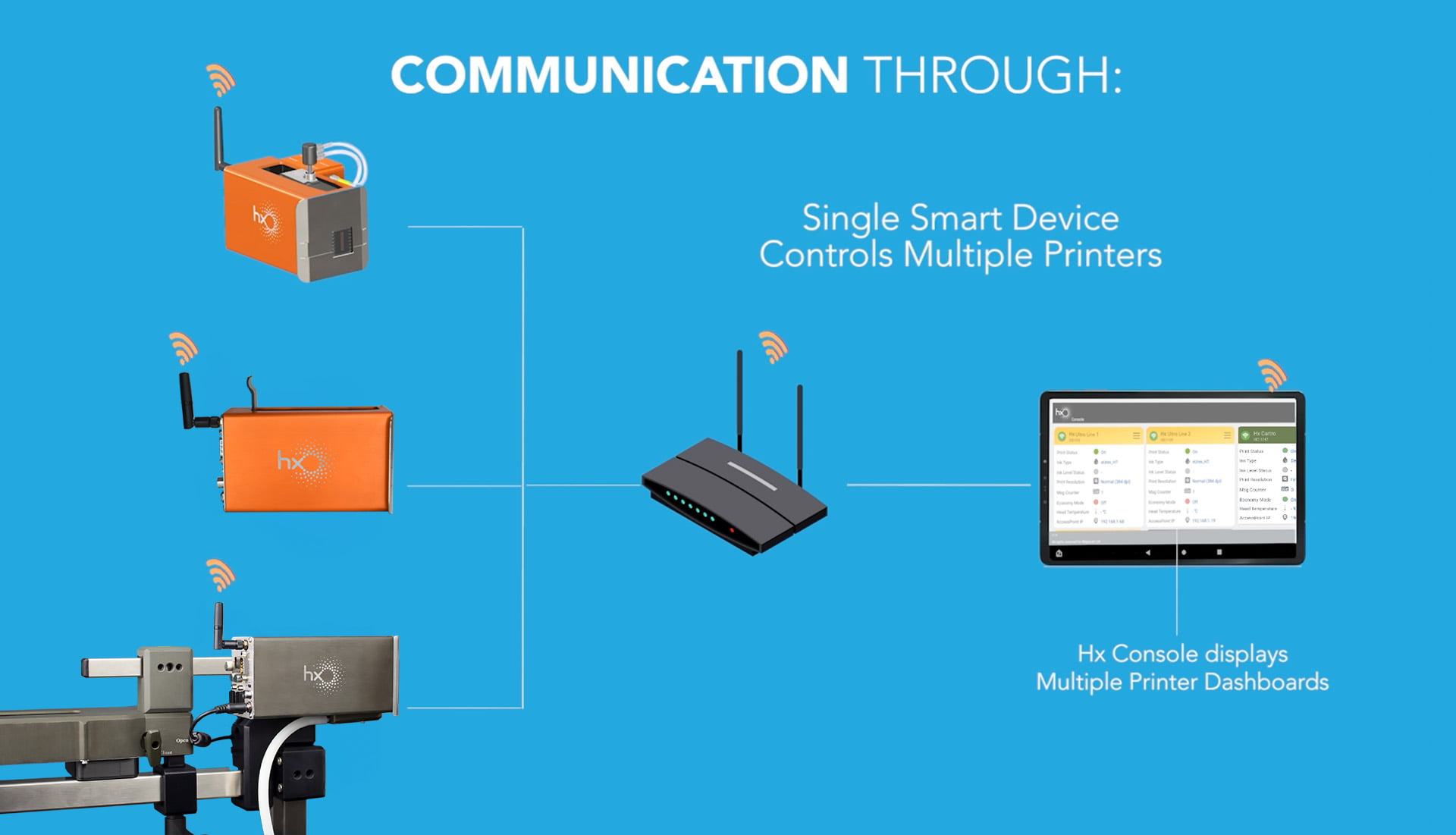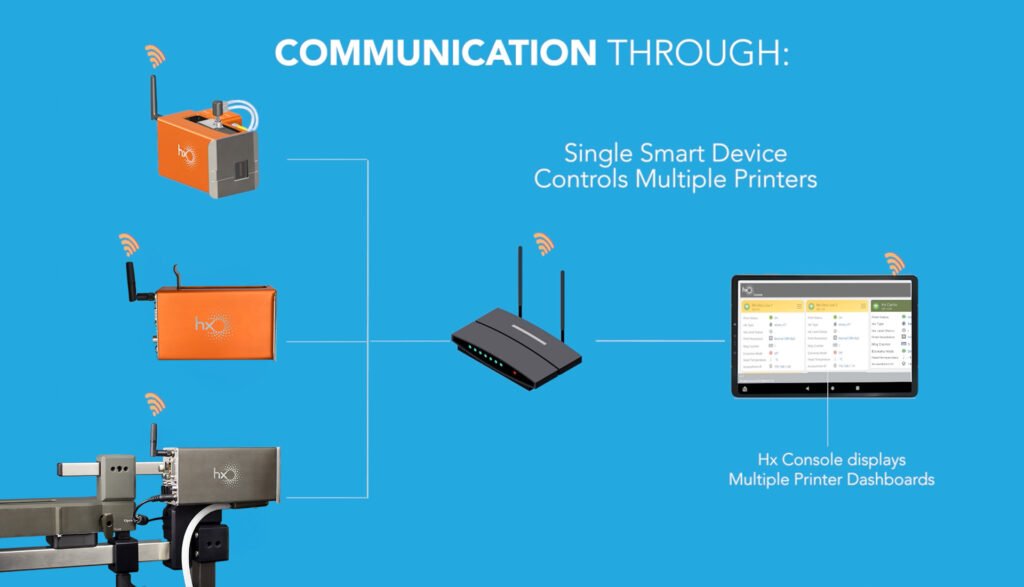 For further information about this application, please get in touch with MapleJet experts at [email protected].