Every date code is unique – various applications need different printing technologies, making coding and marking such an interesting industry. In addition, every date code has its own visual and functional needs, whether it is for pharmaceutical, wine & spirits, packed food, health & beauty, industrial chemicals, or drinks.
Let us look at why thermal inkjet printer is a go-to date code printer for flexible and film food packages.
Thermal inkjet printing or Industrial TIJ Printing
A thermal inkjet, often known as TIJ, printer is a non-contact method of transferring ink to nearly any surface. Unlike CIJ printers, TIJ printers employ ink cartridges in the system, eliminating the need for ink or solvent bottles. As a result, TIJ printers are environmentally friendly (less VOC) inkjet coders. Because thermal inkjet printers utilize ink cartridges, changeover or replacing the ink for the in-line printer is a simple operation.
Which industries make use of TIJ date code printer technology?
Due to their flexibility and mobility, the TIJ expiry date printer is ideal for coding and marking in a variety of sectors, including:
· Printing on the flexible food packages
· Industrial TIJ Printing on food pouches
· Date coder for cans
· Date coder for bottles
Codes with a high resolution and high quality
The date code must be readable to notify the consumer adequately with correct information. That is why printing clarity has become such a critical consideration for food producers all around the globe in recent years. Furthermore, printing on food packages, film bags, and pouches is made easy with TIJ printing technology.
Thermal Inkjet printing can achieve up to 600 dpi when it comes to resolution. So, in addition to having a high resolution for things like text and logos for the consumers themselves, TIJ prints can now print at a longer gap (10mm throw distance) from the printhead to the product's surface.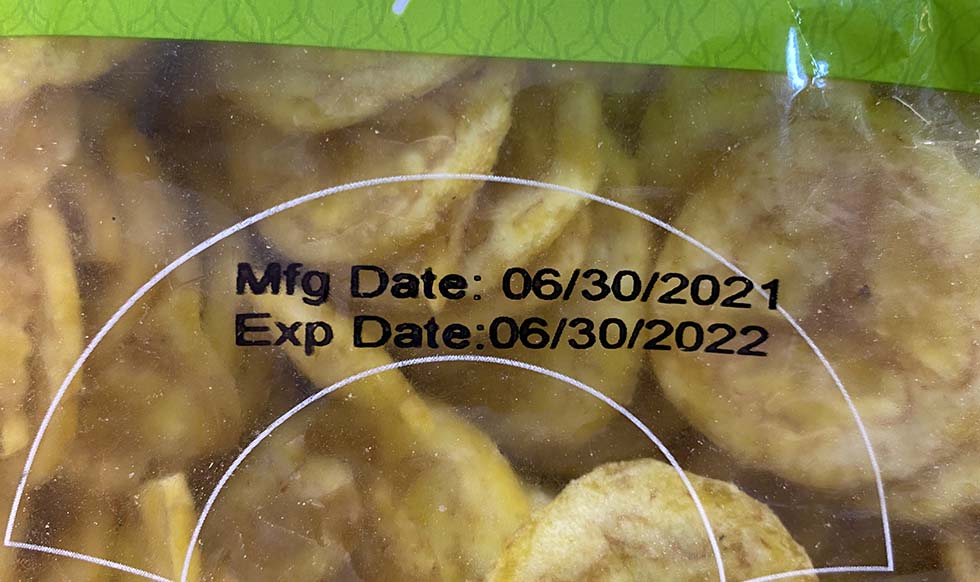 There are no smudges or scratches.
It is vital in the food sector to be able to trace products. The integrity of coding and marking must not be jeopardized in any way. TIJ date code printer adheres to offering ink formulation that ensures lasting print that can endure the rigours of travel and handling throughout the manufacturing and distribution process.
It is simple to integrate into most food packaging lines.
When there is an interruption in the manufacturing line, there is a disruption in your output. TIJ solutions are simple to use, simple to integrate with various food production line machines, and straightforward to get up and running quickly. When it comes to printing on food packaging, the key to success is to make things as efficient and safe as possible.
It takes up small space in the production plant.
When maximizing the use of space inside the production plant, it is always good to consider equipment with a smaller footprint. Thermal inkjet printers are the best option for this. TIJ printers are 5 to 6 times smaller and lighter than CIJ printers allowing them to be flexibly placed anywhere in the production line. A perfect example is MapleJet's Hx Nitro TIJ printer which can be controlled using any device thru a Wi-Fi connection. The printer can be integrated anywhere in production, even in tight spaces.
Control multiple printers in the production line easily.
The Wi-Fi capability of the TIJ date code printer, particularly Hx Nitro, makes it extremely easy to control multiple printers in the production line. Operators can monitor the status of the individual printer and even design the message using a single computer or tablet. Hence, in large production lines, operators can efficiently work without wasting so much time physically monitoring the printers in the production line. They can be at their post remotely monitoring the individual printer.
TIJ date code printer offers lesser downtime
The best thing about thermal inkjet printers is that changeover is almost instantaneous. The cartridge can be quickly replaced according to which material the printer needs to print on or what color of ink is required. There is no printhead maintenance needed to perform the task. Once a cartridge is removed, you can replace a new one, and the printer is as good as new.
There is a solution for different types of working environment
The view that thermal inkjet printer is going to be the future of coding and marking has pushed various ink OEMs to develop different types of ink formulations to work in various environmental conditions. Unlike before TIJ is limited to a few types of ink, now there are inks available for both high and low-temperature working environments. 
Takeaway
Consider all of the numerous varieties of food packaging that you can find at a typical store as a result of the increasing demand for several flavors and versions of your product base. And consider the type of date code printer you have in your production line. Can this printer provide you with the flexibility to use in various substrates and offer quick changeover when the demand for production is required? Can this type of technology offer a more sustainable way of printing? Will it make your production plant and workforce more efficient? This is where TIJ provides a great advantage.
MapleJet Hx Nitro thermal inkjet printer is not only an easy-to-integrate machine but a more efficient and cost-effective technology to incorporate into the production line.