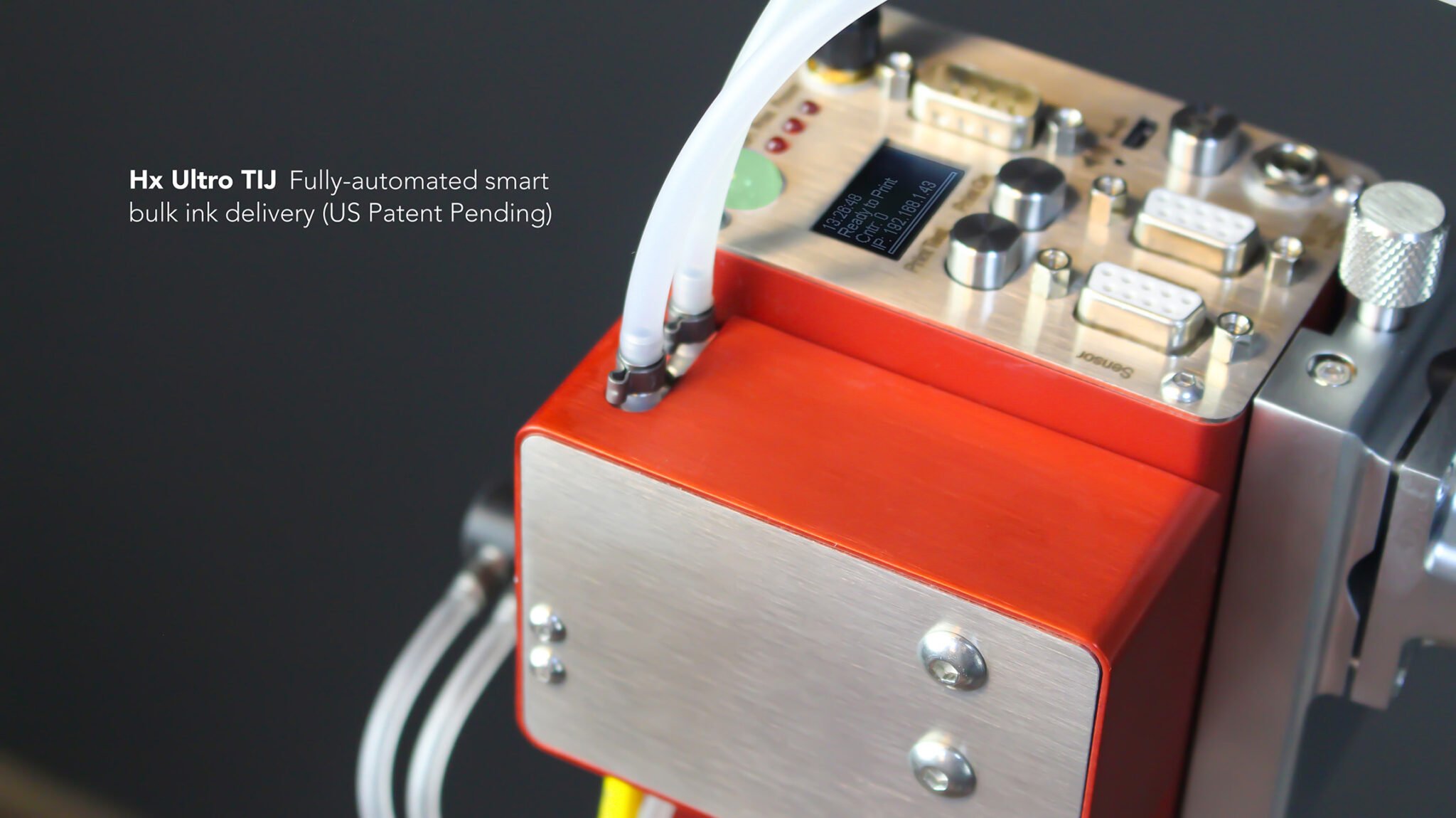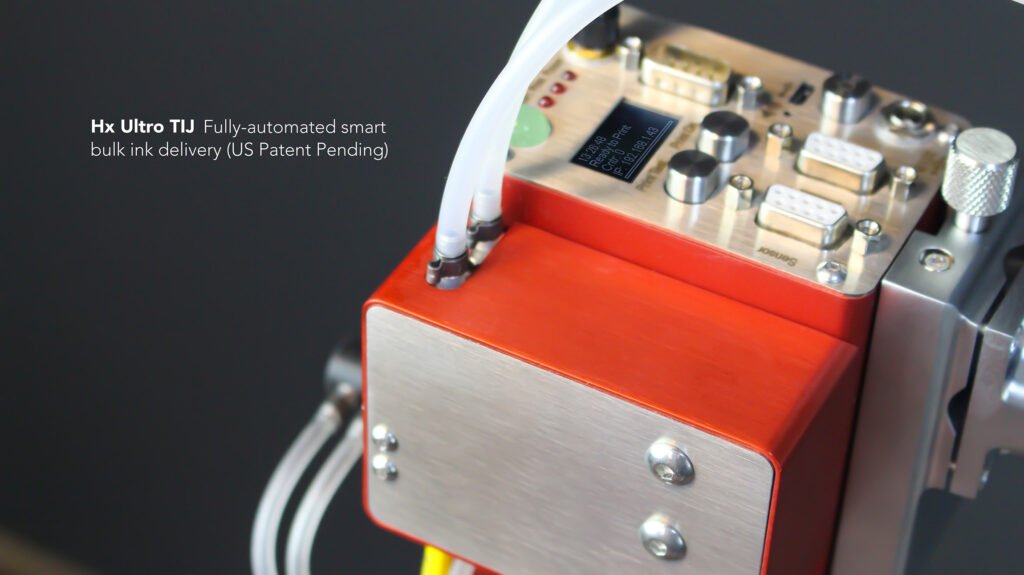 MapleJet, a Canadian manufacturer of industrial inkjet printers, will showcase its evolutionary thermal inkjet (TIJ) technology – Hx Ultro TIJ at two major international exhibitions – Pack Expo, Chicago, Illinois at Funai's stand (#27051) from October 23 to 26, 2022; and in Gulfood Manufacturing, Dubai World Trade Centre at MapleJet Middle East's stand (Hall 2, Stand 228) from November 8 to 10, 2022.
Hx Ultro is the most reliable small-footprint thermal inkjet printer and industry-first fully automated bulk ink delivery thermal inkjet printer with Funai's bulk ink and high throw distance cartridge up to 10mm (~1/2″) throw distance. The printer can print several millions of messages with a single cartridge lowering the running cost comparable to that of continuous inkjet technology. Like the TTO printer, it offers high-resolution print up to 600 dpi perfect for printing machine-readable and scannable 2D barcodes such as QR codes and DataMatrix.
The small footprint compact design of Hx Ultro enables it to be installed easily on any packaging line. It can be controlled using a web-based application through any smart device such as a computer, tablet, or smartphone. Communication can be done through direct Wi-Fi (using a default IP Address, no internet connection required; via a router or an Access point (with or without Internet – using the internet allows more features such as Ink Estimate Calculator and Printer Health Check); or via RS232 when communicating and integrating with external devices such as PLC and weighing scale.
Planning your visit?
You can register here at the Pack Expo website and Gulfood Manufacturing website to access the events respectively.