Hx Manager, which can be accessed via Direct IP Address or via Access Point, provides important information of the printer, the ink cartridge, the message, and even daily production report. It even provides functionality to edit LOT Number information to be printed on the substrate. Thus, it is important to secure its access.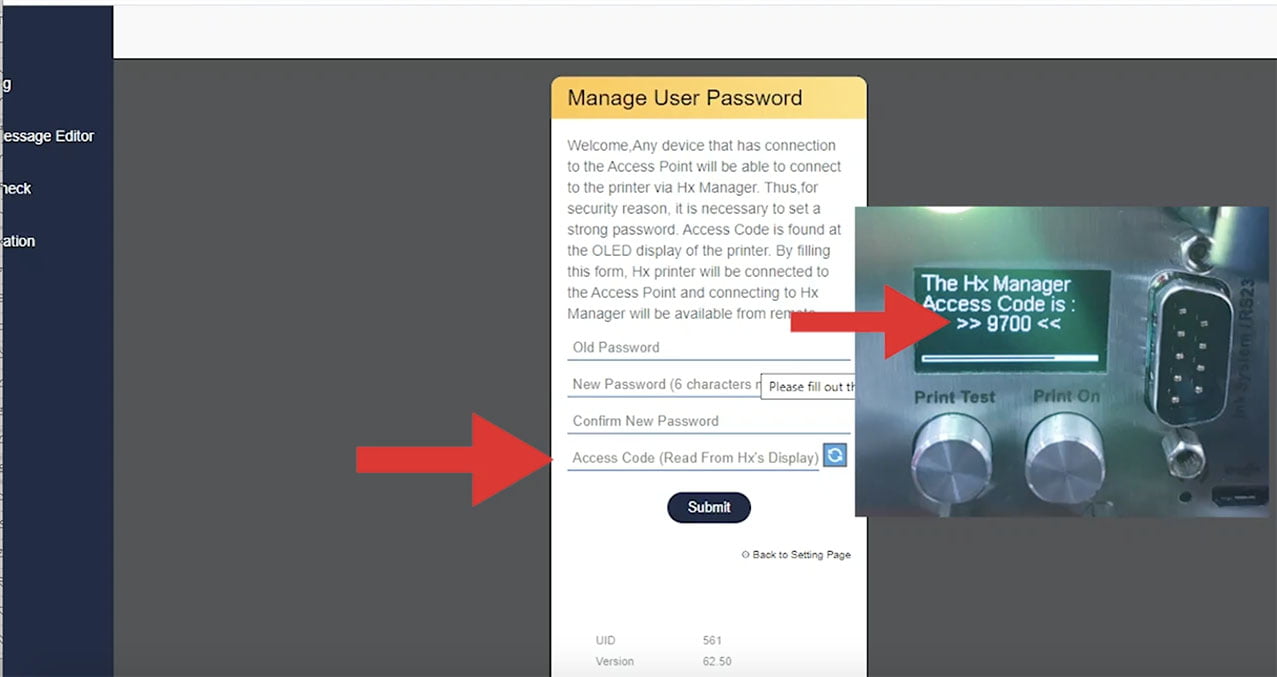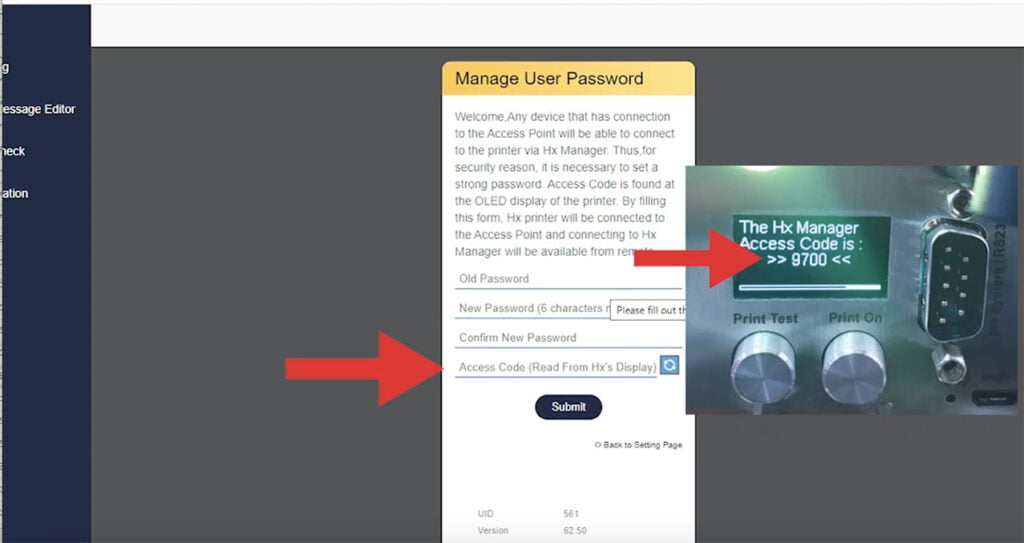 Operators will be able to activate password protection on the Advanced Setting page. A 'Manage Password' link in the upper right corner will appear once the Advance Setting page is loaded. This link will lead the operators to a password configuration interface, where they can create their own password to protect them from unwanted access to Hx Manager.
Once the password is activated, operators will be prompted to enter the login and password details they created every time they access Hx Manager.