MapleJet added a new feature that performs various software system-related component upgrades for Hx Nitro through Hx Manager. With this feature, there is no need for Maplejet Field Engineers to visit the customer site when a new software upgrade of the printer is required in their production line as it can be done remotely.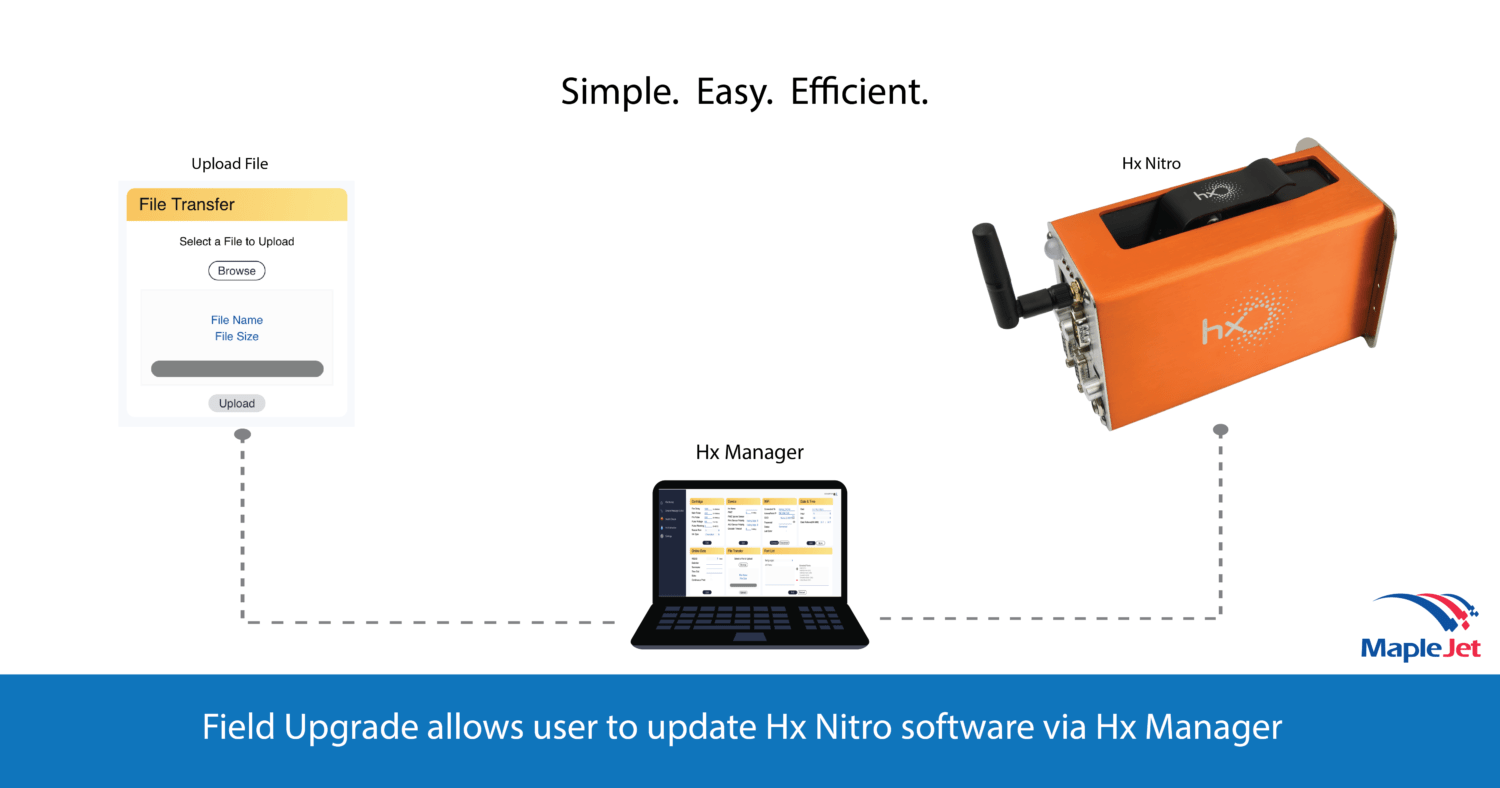 The field upgrade option is found in the Hx Manager setting page in the image shown. To upgrade Hx Nitro software using this option, operators will need to have the file to be uploaded in Hx Manager while Maplejet Technician will guide them throughout the process.
The field upgrade option is included in the recent version of Hx Manager.