Since it was launched, Hx Nitro thermal inkjet printer is one of the most advanced TIJ printer technologies that use Funai ink cartridges in the coding and marking industry. The printer has proven to deliver high quality and outstanding coding and marking performance in food, beverage, and even pharmaceutical production lines.
Although TIJ printers such as Hx Nitro have been in the market for a long time, manufacturers are still concerned about the ink cost of a TIJ printer when using it in their production line. This is sometimes one of the reasons that negatively affect their decision-making in purchasing an affordable TIJ printer. It is arguable that compared to a CIJ printer, the cost per print of the latter is relatively lower (that's if you consider the simple math between the cartridge price and the print quantity per cartridge). However, they fail to consider other factors involved in the production cost such as spare parts, service contracts, additional make-ups, and the cost of downtime during maintenance. All these mentioned additional expenses to run a CIJ printer are not found in a Funai ink cartridge-based TIJ technology. Aside from that, the capital investment in owning a CIJ is relatively high.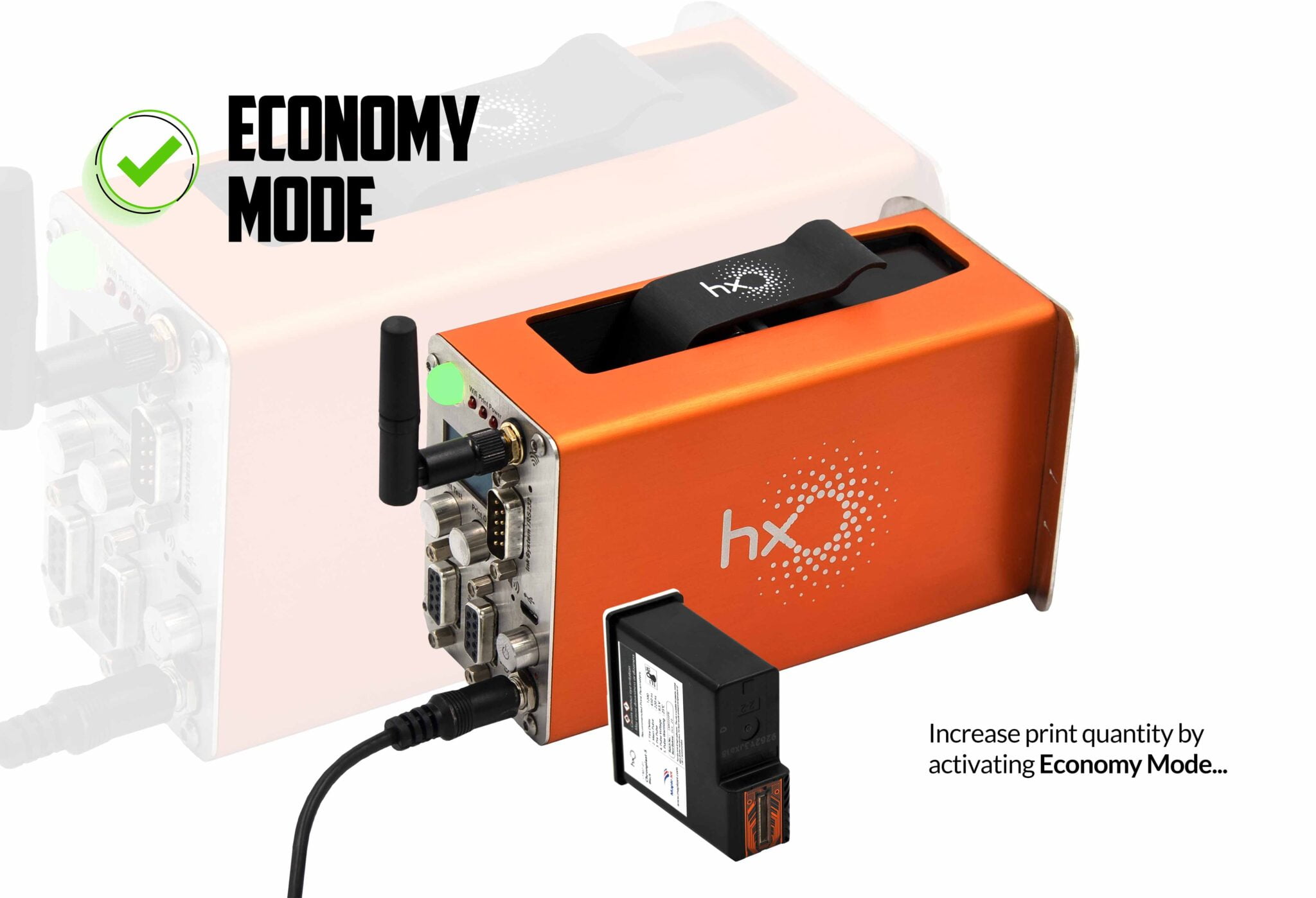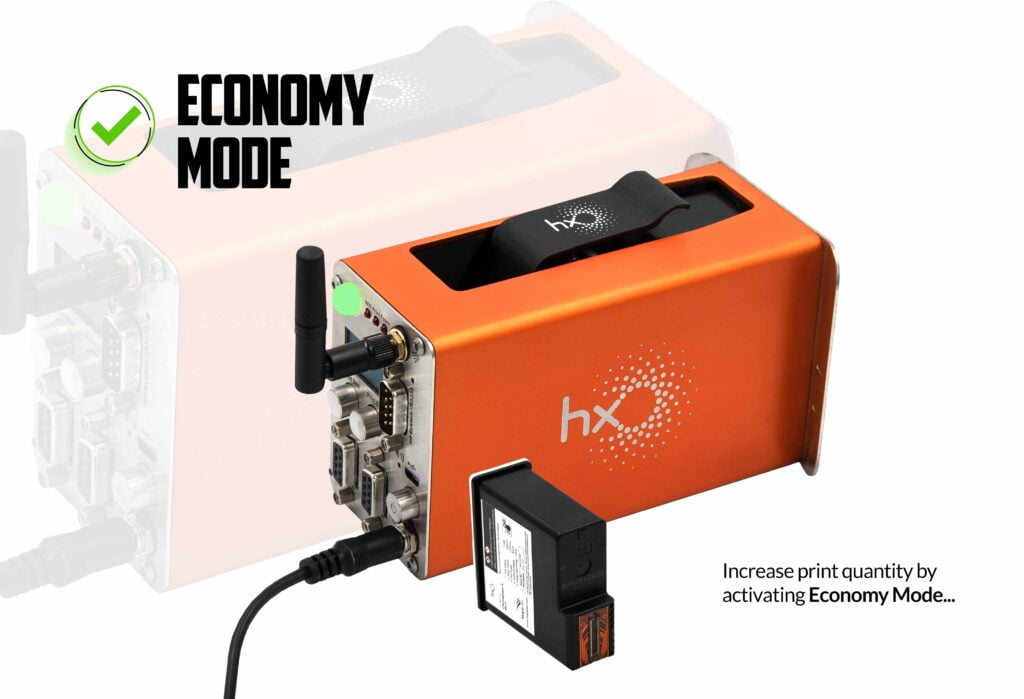 Nonetheless, MapleJet developed a feature for its Hx Nitro thermal inkjet printer that helps manufacturers to increase the print quantity of a cartridge without compromising its print quality. This feature is available to all Hx Nitro printers and is called the "Economy Mode" printing. The Economy Mode feature enables the printer to reduce the consumption of ink by up to 50%; thus, allowing the print quantity to increase respectively, without compromising the date code quality. Economy Mode can be found in Hx Manager, the web-based application used to control Hx Nitro. This application is accessible via Access Point WiFi or direct IP of the printer. Hx Nitro also uses high-resolution Funai ink technology that can print on porous and non-porous substrates.
Users have an option to activate or deactivate economy mode printing from the Hx Manager. They can check the print quantity in the economy or non-economy mode by sending the message to the printer and clicking the "Ink Estimation" button.
For more information about this feature and to know more about Hx Nitro TIJ printer technologies, send us an email at [email protected] or call us at 905 482 3106.